Luosto Optional Excursions
Luosto Optional Excursions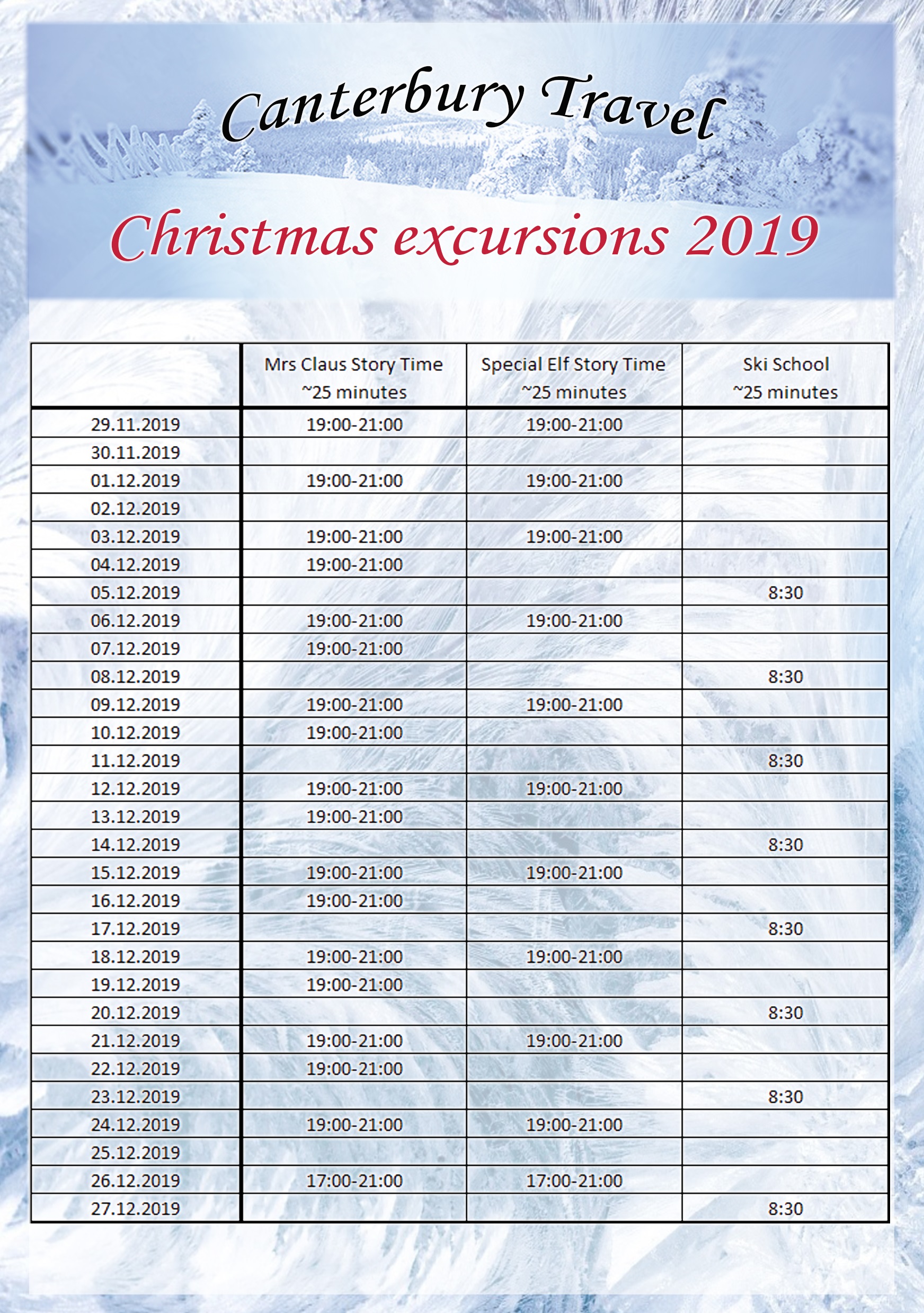 Please, note, that Adventures In Luosto exclusively provides all tours from Christmas programs only for Canterbury Travel customers.
BOOKING AND CONFIRMATION TERM
- All excursions are subject to a minimum number of 2 participants or as shown.
- The Finnish law dictates a minimum age of 15 and a driver's licence to drive a snowmobile. Children over 140 cm in height are allowed to sit on the snowmobile when paying the adult price.
- The snowmobiles are insured, drivers are liable for damages up to €950 in the event of an accident.
- Please book the excursions by 17:00 the previous day to ensure your participation.
- Snowmobile safaris are subject to change due to weather conditions.
- Company reserve the right to cancel customer participation, if customer have had alcohol before snowmobile safari.
- We reserve the right to changes.
If there is problem appeared, please, contact with:
mikhail@adventuresinluosto.com
info@adventuresinluosto.com